BMW XM sets foot in Dubai
In collaboration with its official importers in the Middle East, BMW Group Middle East announced the BMW XM. For the first time in the region and it was unveiled at an exciting event in Dubai. The XM is an innovative Sports Activity Vehicle (SAV) that was created through the ground-breaking merging of the ferocious BMW M and cutting-edge plug-in hybrid technology.
Dr. Hamid Haqparwar, Managing Director of BMW Group Middle East, Dr. Hamid Haqparwar commented on the launch by saying, "We are thrilled to launch the all-new BMW XM here in the region. This model is truly made for the Middle East, with the all-new M xDrive system ideal for navigating this region's terrain. Our clients have been requesting a luxury M Sports Activity Vehicle, and we've answered them with the BMW XM."
He also said that they are confident that the BMW XM will open the M experience to new target groups in the high-performance segment.
BMW XM for extra power
The 4.4-liter BMW M TwinPower Turbo V-8 and a high-performance electric motor that makeup M Hybrid Power was able to provide more torque. Also, a staggering 644 HP, and increased efficiency, thanks to their flawless engineering. During a test drive of an XM prototype in Austria, it was calculated that it should propel the XM to 60 mph in around 3.5 seconds.
While in Comfort driving mode, the XM's coil-spring suspension system, with adjustable dampers and active anti-roll bars, offers a remarkably agreeable ride. The XM is a lot of fun to drive on a winding road because of how quick and eager the handling is when it is set on Sport.
A 30-mile electric-only range is touted for the 25.7 kWh battery pack of the XM on a single charge, which can charge the battery at a maximum rate of 7.4 kW and should be able to reach 100 percent in just under three hours.
Interior prowess of BMW XM
Its interior, with its graceful geometry, embodies extremely high-end, luxurious cars. It is known for the experience of perfection's mirror image with its twin laser-etched roundels, inspired by the BMW M1, which provide balance visually. The XM's cabin is strictly two rows, and instead of a big panoramic sunroof, customers can choose to have a faux-suede headliner with a geometric pattern and stunning fiber-optic lighting.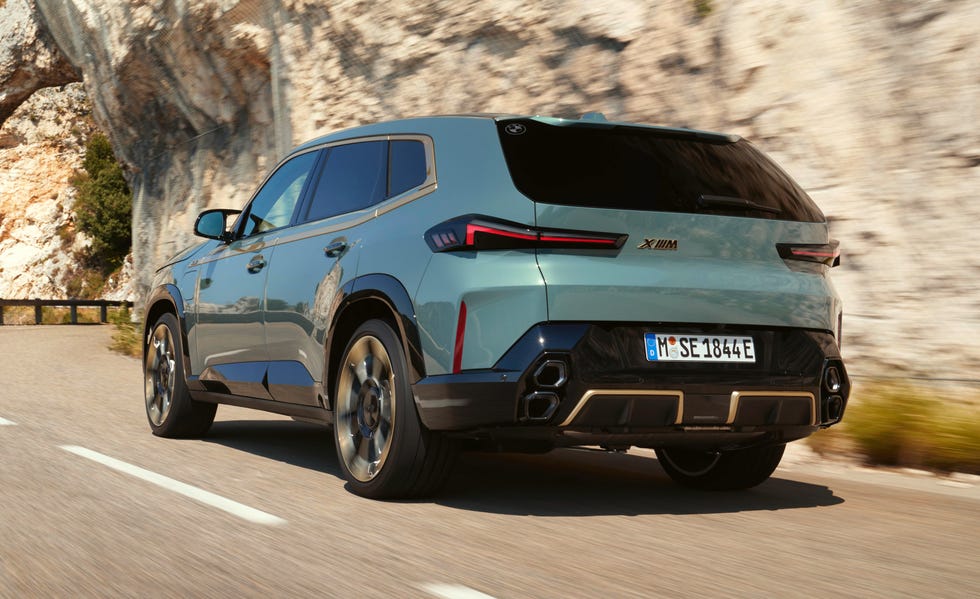 A noteworthy aspect of XM is that while fundamental safety features like automatic emergency braking and lane-keeping assistance come standard on all XM models, more cutting-edge technology, like an adaptive cruise control system with lane-centering capability, is also available.
The first in a line of BMW XM Label cars, the BMW XM Label Red, will only be offered for a brief time. This model will have an MSRP that starts at over $185,000 and over 735 horsepower and lb-ft of torque. It will also have unique paint, wheels, upholstery, and trim options.
Get ready to immerse yourself in the ultimate driving experience with the 2023 BMW XM. This innovative Sports Activity Vehicle combines the ferocious power of the BMW M with cutting-edge plug-in hybrid technology for unmatched performance. And with a luxurious interior that exudes elegance and sophistication, you'll feel like royalty behind the wheel.
Don't miss out on the BMW XM – it's a game-changer!
Did you know that AMENA Academy offers bespoke Automotive training courses for the MENA Region and Around the Globe? Find out more:

https://www.amenaauto.me/academy/
All photos used are credit to the owners.